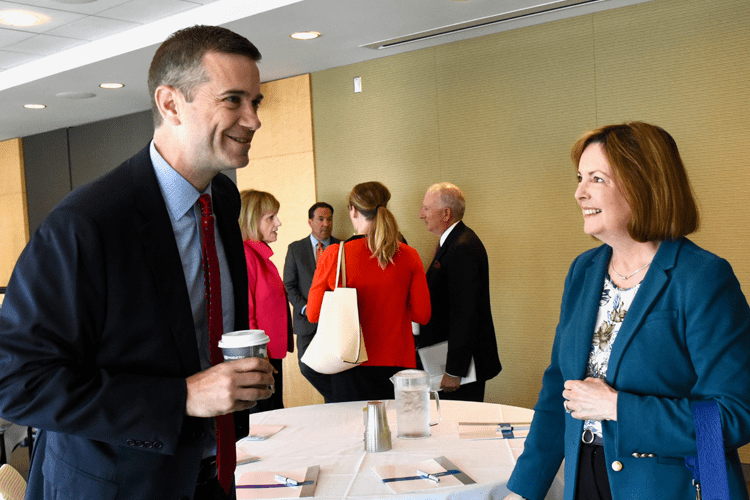 The Roundtable serves as a platform for members to work collaboratively with a diverse network of public officials and senior business executives to express ideas, develop innovative solutions, and influence the state's public policy agenda. Roundtable members represent a range of industries and employ more than 250,000 people across the Commonwealth.
Build professional relationships
Access connections for business development
Advance statewide public policy
Promote thought leadership & brand
Navigate state goverment resources
Roundtable customization to enhance value and further meet employer needs
Are you a large employer, C-Suite Executive, or Senior Executive looking to engage in public policy to strengthen the Commonwealth's competitiveness and long-term economic vitality? We want to hear from you! If you are interested in learning more about the Massachusetts Business Roundtable, please contact Lauren Jones.