The Roundtable convenes member-led Task Forces, bringing together business leaders with industry expertise and passion for advancing public policy. Based on member feedback and engagement, Task Forces currently cover 7 areas: 1) Ad Hoc: Innovative Business Practices; 2) Competitiveness; 3) Diversity, Equity and Inclusion; 4) Education and Workforce Development; 5) Energy and Environment; 6) Healthcare and Life Sciences; and 7) Transportation, Housing and Infrastructure. The Task Forces help to shape the Roundtable's legislative agenda including the most recent Public Policy Agenda for 2021-22.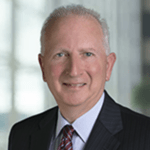 CHAIR:  Howard Elias, Chief Customer Officer and President, Services and Digital, Dell Technologies
The Roundtable believes that industry, government and education play a critical role in establishing the conditions for regional economic growth. Balancing important investments in education, workforce development, transportation, housing and other areas, with fiscal responsibility, forms the foundation of the state's competitiveness in the global economy.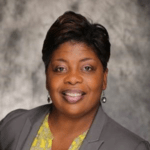 Diversity, Equity & Inclusion
CHAIR:  Karan Dyson, VP Global Process and Engineering, P&G
The Roundtable established the Diversity, Equity, and Inclusion (DEI) Task Force to advocate for selected public policies that work towards racial justice in the Commonwealth, among other key charter commitments. DEI is both a social and business imperative, and therefore, the Roundtable is dedicated to applying a DEI lens to policies it proposes and promotes. The Roundtable will also assist its members in implementing best practices within their organizations with respect to recruitment, hiring, advancement, inclusion and belonging, and supplier diversity.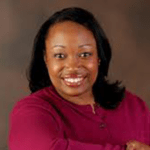 Education & Workforce Development
CHAIR:  Colleen Richards Powell, Chief Diversity, Equity & Inclusion Officer, American Tower
Meeting the current and future talent needs of employers across the state will require innovative approaches to education and workforce training. Strengthening the state's childcare and educational systems are key to unlocking the potential of citizens across the state and cornerstone to building a highly talented workforce of the future. Building a workforce development system that is aligned to meet both the short- and long-term needs of employers will enable the state to remain highly competitive in the global economy.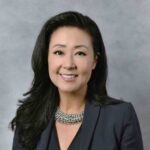 CHAIR:  Grace Lee, Director of Government Banking, People's United Bank
The Massachusetts Business Roundtable supports public policy and regulatory efforts that provide reliable, sustainable, affordable energy resources for consumers and businesses enabling the state to meet the needs of a growing economy, and address climate change in the most cost-effective way possible.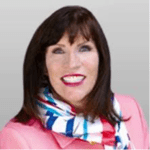 Health Care & Life Sciences
CHAIR:  Mary Anne Heino, Chief Executive Officer, Lantheus Medical Imaging
The COVID-19 pandemic has yet again demonstrated how essential the innovation-based health care and life sciences sectors are as economic drivers in Massachusetts. Roundtable members believe that the Commonwealth must move towards a health care system that ensures access to quality health care, increases equity, promotes competition and invests in the future of the digital health economy.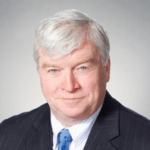 Transportation, Housing & Infrastructure
CHAIR:  Jay Doherty, Chief Executive Officer, Cabot, Cabot, Forbes
As a result of the COVID-19 pandemic, people are moving around in different ways. In order to maximize economic growth and increase talent retention, the Commonwealth must continue to develop transportation and housing policy that improves the state's transportation infrastructure and increases affordable housing stock that reflects the varying needs of communities across the state and accounts for the impact of remote work.
A safe, reliable transportation system is essential to enable communities across the state to thrive. Transportation policy decisions must be made to promote economic competitiveness.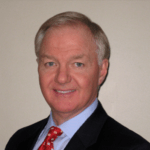 Ad Hoc: Innovative Business Practices
CHAIR:  Mark Butler, President, Cigna New England
The Roundtable's Ad-Hoc Committee on Innovative Business Models was founded around the idea of bringing together Roundtable members to share ideas, best practices, and solutions to common challenges facing employers across industry.